IBPS PO 2022: The Institute of Banking Personnel Selection (IBPS) has released the exam dates of IBPS PO through the IBPS Calendar 2022 for the recruitment of Probationary Officers (PO) in various Public sectors banks. The notification for IBPS PO 2022 will also be released along with the vacancy of Probationary Officier(PO) tentatively in August/September 2022. The IBPS PO 2022 Exam Pattern, Syllabus, last year vacancy, eligibility criteria have been discussed in this article. Candidates are advised to bookmark this page for the latest updates regarding IBPS PO 2022.
IBPS PO 2022 is one of the most awaited Banking exams, which is going to conduct once a year. Check out the highlights of the IBPS PO 2022 from the table mentioned below:
The Official Notification for the IBPS PO 2022 will be released in the month of August/September 2022 (Tentatively) on the website @ibps.in. The candidates can download the IBPS PO Notification from the button below or by visiting the official website when it will release officially. The IBPS PO 2022 notification will contain all the details regarding the IBPS online application process, eligibility criteria and the number of vacancies. To have an idea of notification candidates can check the previous year notification from the link mentioned below.
IBPS will announce the IBPS PO 2022 vacancy along with the IBPS PO Notification 2022. Here we have presented the detailed IBPS PO 2021 Vacancies. IBPS had released 5809 PO vacancies for 11 participating banks for FY 2021-22. The vacancy details for IBPS PO 2021 have been given below, check for your reference.
IBPS PO 2021 Vacancy
Participating Banks
General
SC
ST
OBC
EWS
Total
Bank of Baroda
0
0
0
0
0
0
Bank of India
453
113
64
182
26
838
Bank of Maharashtra
162
60
30
108
40
400
Canara Bank
265
97
48
175
65
650
Central Bank of India
53
193
104
257
13
620
Indian Bank
204
74
37
134
49
498
Indian Overseas Bank
174
63
31
114
42
424
Punjab National Bank
200
76
38
136
50
500
Punjab & Sind Bank
169
67
37
112
42
427
UCO Bank
179
66
33
118
44
440
Union Bank of India
491
94
47
148
132
912
Total 
2391
918
476
1511
513
5809
IBPS PO 2022 Eligibility Criteria
A candidate who wants to appear for the upcoming IBPS PO exam should check that they fulfil the criteria required. Also, consider the age relaxation provided for the IBPS PO examination in the notification of IBPS PO. The candidates will be selected through Prelims, Mains, and Interview round conducted by IBPS for the recruitment of the IBPS PO Exam.
Nationality
The applicant for applying for the IBPS PO exam could be:
A Citizen of India
The subject of Nepal or Bhutan
Tibetan refugee who is permanently settled in India prior to January 1, 1962
Person of Indian origin who has migrated from either Pakistan, Sri Lanka, Burma, Vietnam, Ethiopia, Kenya, Malawi, Tanzania, Zaire, or Zambia with the intention of residing in India permanently.
IBPS PO Educational Qualification
Applicants applying for IBPS PO 2022 should have the following educational qualification: An applicant possessing a graduate degree (such as BA, BCom, BSc, B.Tech) from a recognized university. Please note that the degree or marks should be obtained on or before the date(to be issued). Also, candidates possessing degrees equivalent to the mentioned qualification are also eligible.
Knowledge of Computers- As the exams are now conducted online, candidates need to know the basic working of the computer.
Language Proficiency- Verbal and written knowledge of the state/ UT is desirable.
IBPS PO Age Limit
An applicant aiming for the IBPS PO examination should be between the age of 20 years and less than 30 years.
Age relaxation
| | |
| --- | --- |
| Category | Age Relaxation |
| Scheduled Caste | 5 years |
| Scheduled Tribe | 5 years |
| Other Backward Class- Non-creamy layer | 3 years |
| Person with disability | 10 years |
| Ex-Servicemen, Commissioned Officers (including Emergency Commissioned Officers, and Short Service Commissioned Officers) who served more than 5 years and resigned at the conclusion of the assigned project. | 5 years |
| Persons ordinarily domiciled in the J&K from January 1st, 1980 to December 31, 1989 | 5 years |
| Candidates affected by the 1984 riots | 5 years |
IBPS PO 2022 Online Form
The online registration process to apply for IBPS PO 2022 will be available soon after the release of the official notification of IBPS PO 2022. The candidates have to upload IBPS PO handwritten declaration for applying online. Candidates can click on the link below to apply online for IBPS PO 2022 directly when the online application process will start.
IBPS PO 2022 Application Fees
The application fee provided below for IBPS PO is to be paid by the candidates while applying online for IBPS PO 2022. Bank Transaction charges for Online Payment of application fees/ intimation charges for the IBPS PO exam will have to be borne by the candidate.
| | | |
| --- | --- | --- |
| Category | Charges | Fee Amount |
| SC/ST/PWBD | Intimation Charges only | ₹ 175/- |
| GEN/OBC/EWSs | Application fee including intimation charges | ₹ 850/- |
IBPS PO 2022 Selection Process
The candidates will be appointed on the basis of their performance in the three stages of the IBPS PO Exam 2021. There are three stages of the IBPS PO Exam.
Prelims Exam
Mains Exam
Interview
In order to get selected in the IBPS PO, the candidates will have to score a section cut-off as well as an overall cut-off. The selection process of the IBPS PO exam requires the qualification of each stage in order to get finally selected into the IBPS PO exam 2021. The prelims round of the IBPS PO exam is qualifying while the mains exam of IBPS PO requires the minimum cut-off marks to appear for the interview round.
Practice with IBPS PO Previous Year Question Paper
IBPS PO 2022 Exam Pattern
Exam pattern of IBPS PO  the detail of the examination covering the question type, sections of the exam, duration of the exam, number of questions asked. The IBPS PO Exam consists of three stages:
Stage                     Marks                Type of Questions
Prelims
100
Objective (MCQ)
Final
200 + 25
Objective (MCQ)
Except for English Descriptive Paper
Interview
100
Verbal
IBPS PO Prelims Exam Pattern
The prelims exam of IBPS PO consists of a total of 100 questions with a time duration of 60 minutes.
Question type remains Multiple Choice questions.
There is a negative marking of 0.25 marks in the exam for each wrong answer.
This round of IBPS PO exams is only qualifying in nature.
| | | | | |
| --- | --- | --- | --- | --- |
| S.No. | Name of Test | No. of Questions | Maximum Marks | Duration |
| 1 | English Language | 30 | 30 | 20 minutes |
| 2 | Quantitative Aptitude | 35 | 35 | 20 minutes |
| 3 | Reasoning Ability | 35 | 35 | 20 minutes |
| | Total | 100 | 100 | 60 minutes |
IBPS PO Mains Exam Pattern
Questions type of IBPS PO Mains exam is again Multiple Choice with a slightly higher difficulty level. The Number of questions and the duration of the exam is higher. There is a negative marking of 0.25 in the IBPS PO main exam for every incorrect answer. Refer to the table for a brief  IBPS PO Exam pattern for mains
| S.No. | Section Name | No. of Questions | Maximum Marks | Duration |
| --- | --- | --- | --- | --- |
| 1 | Reasoning & Computer Aptitude | 45 | 60 | 60 minutes |
| 2 | English Language | 35 | 40 | 40 minutes |
| 3 | Data Analysis & Interpretation | 35 | 60 | 45 minutes |
| 4 | General Economy & Banking Awareness | 40 | 40 | 35 minutes |
| | Total | 155 | 200 | 3 Hours |
| 5 | English Language (Letter Writing & Essay) | 2 | 25 | 30 minutes |
IBPS PO Interview
The interview is the final stage of the IBPS PO Exam.
Candidates qualifying with good marks in Prelims and Mains of IBPS PO  exam will finally be appearing for the interview process.
The interview round of the IBPS PO exam is 100 marks.
The final score obtained by candidates in the IBPS PO exam is calculated by IBPS with the weightage of marks given to the main examination and interview the ratio of 80:20 respectively.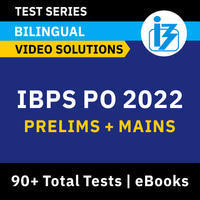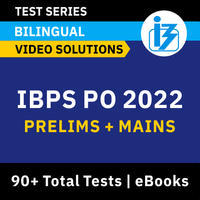 IBPS PO 2022 Syllabus
The syllabus of the IBPS PO Exam consists of a general test of the candidate for their logical and general knowledge. An extensive range of topics is covered in the syllabus for an IBPS PO (probationary officer) exam. These topics are broadly classified as Reasoning, Quantitative Aptitude, and General Awareness. The syllabus of each phase of the exam is different in the aspects of its difficulty level.
The topics are described below:
1. Reasoning
This section of the exam comprises questions that a candidate can relate to as per his thinking in a logical manner. Refer to the given topics:
Seating Arrangement
Syllogism
Input-Output
Coding-Decoding
Alphanumeric Series
Ranking/Direction/Alphabet test
Data sufficiency
Puzzles
Logical Reasoning
2. Quantitative Aptitude
Also known as Quant, consists of the mathematical/ numerical ability of the candidate up to a basic level(school level). The topics include:
Simplification
Number Series
Ratio & Proportion
Percentage & Averages
Profit & Loss
Mixtures & Allegations
Simple Interest & Compound Interest
Work & Time
Time & Distance
Sequence & Series
Quadratic Equation
Permutation & Combination
3. General Awareness (GA)
GA questions are for the testing of knowledge of the current worldly knowledge possessed by the candidates and how much he/she is updated about them. Check the following topics for IBPS PO GK Syllabus:
Banking & Financial Awareness
Current Affairs
Static GK
Practice with IBPS PO Previous Year Question Paper
IBPS PO 2022 Salary Structure
Salary holds a lot of importance in the life of an IBPS PO candidate. With high perks and bonuses, a candidate gets lured for the given post. Hence, the pay scale, structure of salary, in-hand salary, perks, and profile of the job is a piece of important information.
IBPS Bank PO Salary Structure in India is as follows: Basic Pay is Rs. 36,000, Special Allowance is Rs. 5,904 Dearness Allowance is Rs. 8,593.20 CCA is Rs. 1,400, Learning Allowances Rs. 600, DA is Rs. 1,552.50, Housing Rent Allowance is Rs. 3,240, Gross Salary is Rs. 57,289.70 and Deduction (Tax & NPS)is Rs. 4,659.32, and Net Salary salary adding all the above is Rs. 52,630.38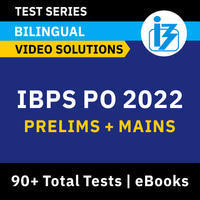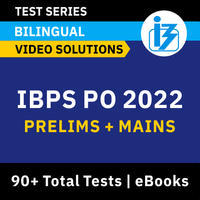 IBPS PO 2022 Admit Card
The call letter is an important document for the entry of the candidates into the exam hall. Without it, candidates are not permitted to give the exam. The candidates can download the IBPS PO Admit Card 2022 from the official website or by clicking on the direct download button below before approximately 15dats prior to the exam.
IBPS PO 2022 Result
Normalization of Scores- This is a common practice in the case of government exams. Through this, the difficulty level is brought to a normal level so that the cut off can be prepared. This is done using the equi-percentile method.
IBPS PO Exam Centre
A separate call letter is issued to the candidates for this pre-exam training that is conducted in various centres across India. The list of centres included are:
North India
South India
East India
West India
Agra
Bengaluru
Agartala
Ahmedabad
Allahabad
Chennai
Balasore
Aurangabad
Amritsar
Coimbatore
Behrampur (Ganjam)
Bhopal
Bareilly
Gulbarga
Bhubaneshwar
Indore
Chandigarh
Hyderabad
Dhanbad
Jabalpur
Dehradun
Kavaratti
Guwahati
Jaipur
Gorakhpur
Kochi
Hubli
Jodhpur
Jammu
Madurai
Kolkata
Mumbai
Kanpur
Mangalore
Muzaffarpur
Nagpur
Karnal
Mysore
Patna
Panaji (Goa)
Lucknow
Port Blair
Ranchi
Pune
Ludhiana
Puducherry
Sambalpur
Raipur
New Delhi
Thiruchirapalli
Shillong
Rajkot
Patiala
Thiruvananthapuram
Siliguri
Vadodara
Rohtak
Vijaywada
Tirupati
Shimla
Vishakhapatnam
Varanasi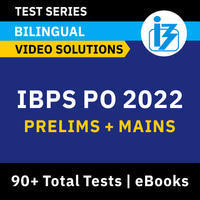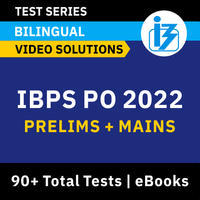 IBPS PO Cut Off
Cut Off is the minimum marks that are required by any candidate to score in order to be shortlisted to appear for the Interview and thereafter for the final recruitment.
Each candidate will be required to obtain a minimum cut-off score in each test of the IBPS Main examination online and also a minimum total score to be considered to be shortlisted for an interview.
Depending on the number of vacancies available, IBPS PO cut-offs will be decided and candidates will be shortlisted for IBPS interviews.
The final appointment will be made on the basis of the marks secured in the IBPS PO Mains Exam and the scores obtained in the Interview.
Prior to the completion of the IBPS interview process, scores obtained in the online Main examination will not be shared with the candidates shortlisted for the interview.
Given below is the IBPS PO cut off marks for preliminary exam 2020-21.
| | |
| --- | --- |
| Category | Cut Off Marks |
| General | 58.75 |
| OBC | 58.50 |
| SC | 51 |
| ST | 43.5 |
| EWS | 57.75 |
| HI | 19.75 |
| OC | 46 |
| VI | 54.25 |
| ID | 21.75 |
Click here to Check IBPS PO Previous Year Cut Off
How to Prepare for IBPS PO 2022?
Every year, lakhs of candidates apply and get recruited for government jobs including Banking, which forms a crucial part of the government exams.
There are some govt organizations that conduct exams annually, bi-annually, and sometimes more. To prepare for a Bank Exam, especially IBPS PO, one has to be aware of all the vacancies that are released.
The next step should be to know about the previous year's trend of the questions asked along with the exam pattern of the particular exam.
Make a list of topics for the exam you're appearing for, using the syllabus. After this, you must list down the topics you need to devote time to in decreasing order.
With this, you can divide your time schedule in order to inculcate topics daily. Try making a checklist while you are studying.
Preparation should involve completing all the tasks (topics) in a complete manner, wherein at the end, you are able to answer all types of questions of each level. The difficulty level of the exam needs to be covered too.
You should also know that your confidence will be answering most of your problems. Don't lose hope when you're stuck or when you are taking too much time to complete a topic. Be positive and stay focused.
IBPS PO 2022- FAQs
Q. What are IBPS PO 2022 Exam dates?
Ans. The IBPS PO 2022 Exam is on 15th, 16th, and 22nd October 2022 for Prelims and 26th November 2022 for Mains Exam.
Q. What is the selection procedure for IBPS PO?
Ans. The IBPS PO is held in three stages: Prelims, Mains, and interviews. The candidates will have to clear each stage to be eligible to be appointed as an IBPS PO.
Q. I am a graduate with less than 60% marks. Can I Apply for IBPS PO 2022 Exam?
Ans. Yes, all graduates are can apply for the IBPS PO exam. There is no required percentage to apply for IBPS PO.
Q. Can final year students apply for IBPS PO?
Ans. Yes. However, the degree, before the Application Form fill-up date.
Q. Is there any negative marking for IBPS PO?
Ans. Yes, there is a negative marking for every wrong answer in IBPS PO 2021. 0.25 of the total marks allotted for that question will be deducted for marking a wrong answer.
Q. What is the number of vacancies for IBPS PO 2022?
Ans. The IBPS PO 2022 vacancies will be announced along with the IBPS PO Notification 2022.
Q. What is the in-hand Salary of the IBPS PO Post?
Ans. The initial in-hand salary package offered to an IBPS Probationary Officer is Rs. 52,000 to 55,000