RRB NTPC Cut Off 2021
RRB NTPC Cut Off 2021 Out: RRB NTPC 2021 Cut-Off has been announced again with the release of RRB NTPC Results for the CBT-1 Exam from 30th March 2022 onwards. Till now RRB has announced the cut off of Ranchi & Chennai region on its official website i.e. rrbranchi.gov.in. The candidates who will clear the CBT-1 round will have to appear for the RRB NTPC CBT 2 round. Let's have a look at the RRB NTPC Cut Off 2021 Region Wise that has been updated below. Check the previous year's cut-off for RRB NTPC CBT-1 Exam 2021. The RRB NTPC cut off marks are to be announced with the release of RRB NTPC Result 2021. A total of 35,281 vacancies have been declared so far for RRB NTPC 2021.
RRB NTPC Cut Off 2021 – Important Dates
The final vacancy for RRB NTPC 2021 is around 35 thousand for multiple posts offered by Railway Recruitment Board (RRB) under Non-Technical Popular Categories (NTPC). Check the RRB NTPC important dates from the table below.
RRB NTPC Cut Off 2021 – Phase Wise
RRB has again released the cut-off marks for the RRB NTPC CBT-1 with the RRB NTPC result for the Ranchi region 2021 officially on its regional website separately on 30th March 2022. After the completion of the two-phase exams, we have presented you with the expected RRB NTPC cut-off.
RRB Ranchi NTPC Result 2021 Out- Click to Check
RRB NTPC Cut Off 2021 – CBT 1 (Zone-wise)
Check the RRB NTPC Cut Off 2021 exam from the table given below. The normalized cut-off will be different, this is the raw marks cut off as released by RRB. Category wise Cut Off is separately displayed for each zone. The cut-off has been declared region-wise, which may vary based on the difficulty level of the exam, the number of vacancies, and also the students who appeared.
RRB NTPC CBT-1 Result 2021 Out- Click to Check
RRB NTPC Marks 2021 Out – Click to check
RRB NTPC Cut Off 2021 – CBT 1 (Post-wise)
RRB has released post-wise RRB NTPC CBT 1 Cut off 2021 and we have tabulated the data in the below table.
Post Name
RRB NTPC Highest Cut Off
RRB NTPC Lowest Cut Off
UR Category [Region Name]
UR Category [Region Name]
Station Master
88.01104 [Allahabad]
69.73374 [Thiruvananthapuram]
Goods Guard
85.13959 [Ajmer]
71.23883 [Bilaspur]
Junior Accounts Assistant Cum Typist
82.12913 [Allahabad]
65.41118 [Guwahati]
Senior Clerk Cum Typist
80.17022 [Ajmer]
65.44251 [Siliguri]
Senior Commercial Cum Ticket Clerk
81.48086 [Ajmer]
64.14089 [Muzzafarpur]
Commercial Cum Ticket Clerk
92.19404 [Patna]
77.62097 [Muzzafarpur]
Accounts Clerk Cum Typist
96.48427 [Bangalore]
77.3602 [Guwahati]
Junior Clerk Cum Typist
87.90199 [Thiruvananthapuram]
69.61204 [Guwahati]
Trains Clerk
93.68675 [Ajmer]
79.9687 [Guwahati]
Traffic Assistant
92.00779 [Siliguri]
89.52232 [Kolkata]
Commercial Apprentice
96.49522 [Kolkata]
87.74146 [Ahmedabad]
Junior Time Keeper
92.49706 [Kolkata]
87.976 [Jammu]
Senior Time Keeper
87.77825 [Kolkata]
81.8949 [Jammu]
RRB NTPC Previous Year Cut Off
The previous year cut-offs are a guide to the candidates that give them an idea regarding the expected increase or decrease. As per the trend, the students can predict the variation in the current/ expected cut off. Thus, the expected cut-off that is cut off for the year 2021 can be predicted from the previous year's data.
RRB NTPC 2015 Stage 1 Region Wise Cut Off
Check the RRB NTPC 2015 Prelims Cut-Off
RRB NTPC Cut Off 2021(Ahmedabad)
Stage I Cut off
Stage II Cut off
Cut off for Document Verification:
RRB NTPC Syllabus & Exam Pattern for 2021
RRB NTPC Cut Off 2021(Ajmer)
Stage I Cut off:
Stage II Cut off
Cut off for Document Verification
RRB NTPC Cut Off 2021 (Allahabad)
Stage I Cut off
Cut off for Document Verification
RRB NTPC Cut Off 2021(Bangalore)
Stage I Cut off
Cut off for Document Verification
RRB NTPC Cut Off 2021(Bhopal)
Stage I Cut off
Stage II Cut off
Cut off for Document Verification
RRB NTPC Cut Off 2021(Bhubaneshwar)
Stage I Cut off
Stage II Cut off
Cut off for Document Verification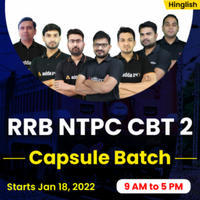 RRB NTPC Cut Off 2021(Bilaspur)
Stage I Cut off
Stage II Cut off
Cut off for Document Verification
RRB NTPC Cut Off 2021(Chandigarh)
Stage I Cut off
Stage II Cut off
Cut off for Document Verification
RRB NTPC Cut Off 2021(Chennai)
Stage I Cut off
Stage II Cut off
Cut off for Document Verification
RRB NTPC Cut Off 2021(Gorakhpur)
Stage I Cut off
Stage II Cut off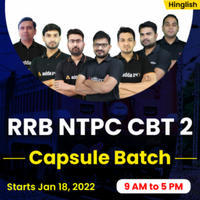 Cut off for Document Verification
RRB NTPC Cut Off 2021(Guwahati)
Stage I Cut off
Stage II Cut off
Cut off for Document Verification
Stage I Cut off
Stage II Cut off
Cut off for Document Verification
RRB NTPC Cut Off 2021(Kolkata)
Stage I Cut off
Stage II Cut off
Cut off for Document Verification
RRB NTPC Cut Off 2021 (Malda)
Stage I Cut off
Stage II Cut off
Cut off for Document Verification
RRB NTPC Cut Off 2021(Mumbai)
Stage I Cut off
Cut off for Document Verification
RRB NTPC Cut Off 2021(Muzzaffarpur)
Stage I Cut off
Stage II Cut off
Cut off for Document Verification

RRB NTPC Cut Off 2021(Patna)
Stage I Cut off
Stage II Cut off
Cut off for Document Verification
RRB NTPC Cut Off 2021(Ranchi)
Stage I Cut off
Stage II Cut off
Cut off for Document Verification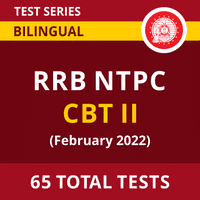 RRB NTPC Cut Off 2021(Secunderabad)
Stage I Cut off
Stage II Cut off
Cut off for Document Verification
RRB NTPC Cut Off 2021(Siliguri)
Stage I Cut off
Cut off for Document Verification
RRB NTPC Cut Off 2021 (Trivandrum)
Stage I Cut off
Cut off for Document Verification